A luxury yacht charter provides once-in-a-lifetime experiences that you just can't get from any other type of travel. When cruising on a charter yacht, you can enjoy special destinations more completely than by cruise ship or by land. It is, by far, the most memorable, private, customized, and convenient forms of luxury travel.
On a typical cruise, you visit different countries with just a day stop here and there. However, on a crewed yacht charter, you have the opportunity to experience entire cultures, including delicious cuisine, unique traditions, museums, architecture, and plentiful shopping, at your own preferred pace. All the while enjoying the local waters—sunning on spectacular beaches, exploring extraordinary underwater life, and so much more while anchoring in a lovely bay along the shoreline. Best of all, you aren't herded along with thousands of other people on a yacht charter!
While you might not cover the huge distances seeing well-known locations with big busy harbors, as you would on a cruise ship, a yacht charter gives the unique benefit of in-depth exploration, private vistas, and truly once-in-a-lifetime experiences. Let's take a look at some of the great private yacht charter experiences that simply cannot be part of a cruise ship vacation.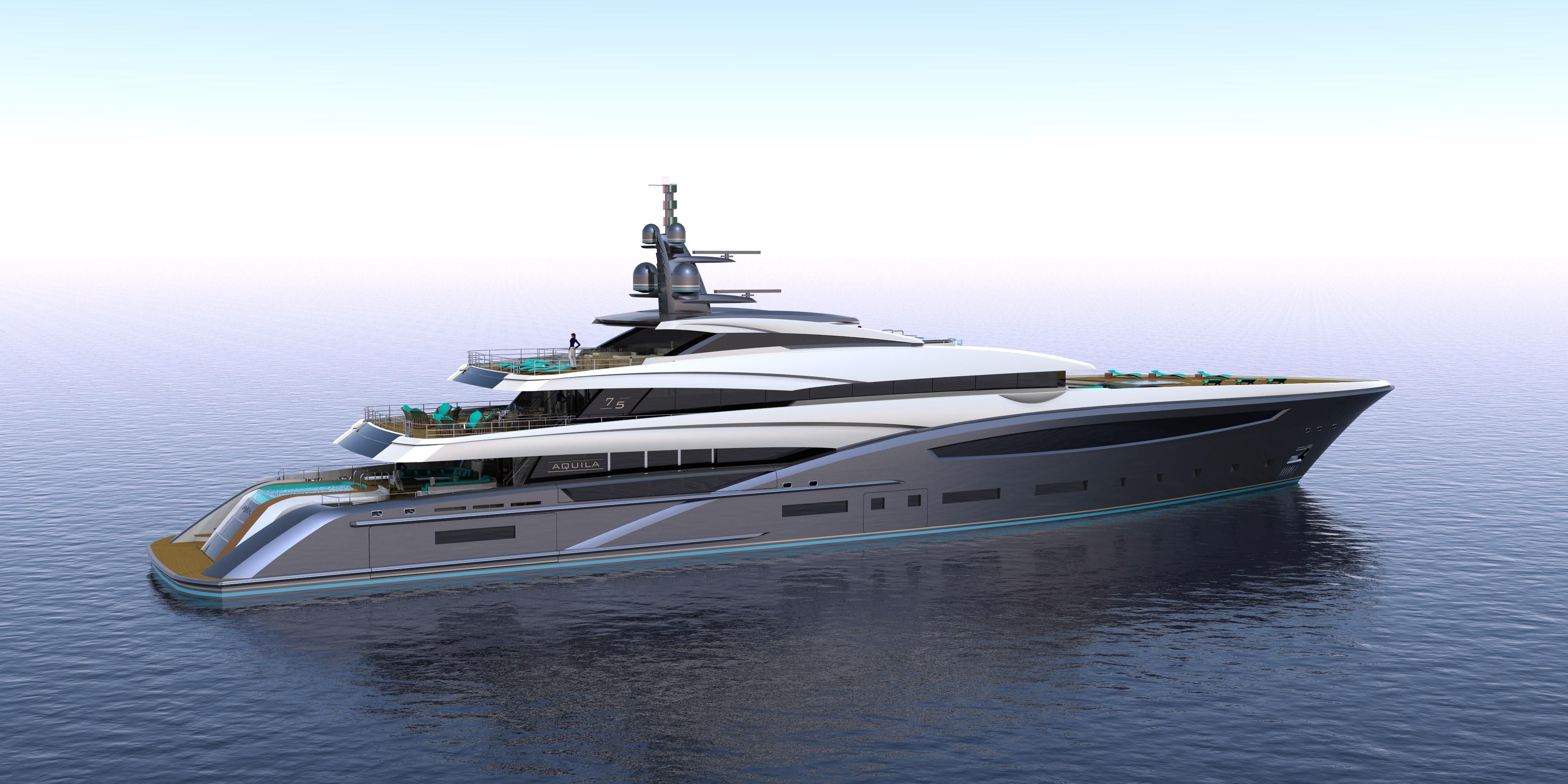 Immerse Yourself in Local Culture and History
Each country and island you visit on a private yacht charter has its very own diverse culture and rich history. Indulge all of your senses as you learn about local traditions, eat unique cuisine, and marvel at the surroundings:
Visit historic UNESCO World Heritage Sites ashore at your leisure with a museum-quality private guide in Croatia, and Greece
Immerse yourself in the local culture in Fiji, experiencing a Sevu Sevu Ceremony where your Chief (Yacht Captain) asks permission of the local village chief to anchor in their harbor and visit their village through the sharing of Kava around the village Kava Bowl
Visit great museums, including the living museum of Old Mystic Seaport in New England, the Archeological Museum in Fira on Santorini, and the Oceanographic Museum of Monaco
Explore submerged shipwrecks near Harbour Island in the Bahamas—the wreck of a barge carrying a locomotive during the American Civil War is just one of the unfortunate shipwrecks that are explored by snorkeling or scuba diving
Search for the enchanting fairies and fairy houses built by area locals in the forests of Monhegan Island, one of Maine's wildest islands
Visit the Moken Sea Gypsies in Myanmar, who maintain a nomadic sea-based life, speak their own language, and sail from island to island in homemade boats
Explore the sacred Cave of the Apocalypse on Patmos Island, where it is said that St. John received visions from Christ that he recorded in the Book of Revelation
See the handcrafted art of Ikat textile weaving of naturally spun local cotton, dyed using indigenous flora and fauna in the Eastern Flores Archipelago in Indonesia
Visit the ancient sites of Priene, Didyma, and Miletus with a private guide in an air-conditioned luxury van in Turkey
Dive into the Natural Beauty of the Coastline and the Sea
Yachts and water fun go hand in hand, and a luxury yacht charter allows you to enjoy the enchanting beauty of the sea and coastline. From scuba diving and snorkeling to soaking in natural springs, fishing, and swimming with manta rays, there are so many ways to enjoy the natural underwater beauty of the sea and the fun-packed activities of water sports and fun in the sun:
Enjoy secluded beaches where yours might be the only footprints in the sand in the Bahamas and Caribbean
Snorkel in all the best spots in the Bahamas and the Caribbean to see an extravaganza of colorful marine life and beautiful coral reefs in gorgeous turquoise waters
Sit next to a pod of humpback whales bubble-net feeding in Alaska
Swim with penguins in hot pursuit of dinner, and play hide and seek with young playful sea lions in the Galapagos Islands in Ecuador
Enjoy deep-sea fishing or world-class bonefishing in the Bahamas
Soak in a warm, natural spring pool of mineral waters that has bubbled up to the surface on Ischia Island, Italy
Snorkel shallow, coral garden-filled lagoons surrounding atolls in French Polynesia
Dive at the Cod hole at Lizard Island and hand-feed world-famous, gentle potato cod swimming along the Great Barrier Reef in Queensland,
Swim with nurse sharks in Indonesia's remote Cenderawasih Bay in West Papua, New Guinea
Experience All that Local Life and Culture on Land Has to Offer
When you're not enjoying the sea and shore, take time to truly experience local life and adventures on land in exotic locations. Explore bucket-list landmarks, visit historical sites, marvel at ancient treasures of past civilizations, and much more:
Watch artisans make and paint gorgeous pottery in the small town of Vietri sul Mer on the Amalfi Coast, perhaps ordering your own custom made and painted pottery such as your own "Villa Plaque" featuring your familial name
Take time to hike or wander through the countryside, perhaps on a local goat path in Italy or through virgin forests in Alaska.
Visit a casino in St. Martin, St. Kitts, Antigua, or St. Vincent, where gambling is legal
Dance the night away from sunset to sunrise in Ibiza Town, Ibiza Island, Spain, Hvar Town, Hvar Island, Croatia, or Mykonos Island, Greece
Stroll through the charming streets of Newport, Nantucket, and Martha's Vineyard in New England
Watch Tidewater Glaciers calve at the head Tracy Arm in Alaska
Enjoy Incredible Culinary Experiences and Entertainment
A yacht charter is perfect for foodies who wish to submerge themselves in delectable cuisine and beverages found all around the globe. If you're a culinary adventurer, your palette will be piqued and totally satisfied on your yacht charter cruise:
Experience the village taverna in Greece, and try some octopus and ouzo with the locals at 5:00 pm
Visit emerging award-winning boutique wineries in Croatia, where vintners make small-batch wines using organic, local grapes
Dine by the light of nature's fireworks, anchored next to an eruptingvolcano in the Aeolian Islands, Italy
Enjoy a wine tasting of first-class wines with a bucket of steamed green-lipped mussels at Marlborough Sounds in New Zealand
Chip off pieces of an Arctic glacier ice floe for an evening drink in Alaska
Dine on a lobster boil on the beach in Maine with freshly caught lobster cooked in clean seawater and seaweed for the best flavor ever
Immerse yourself in amazing dishes of Italy, such as margherita pizza, tiramisu, risotto, pasta carbonara, and gelato
Tie off at the raft of a local "shell farm" in Croatia and enjoy oysters and mussels freshly plucked from the sea in Croatia
Dine on a true "Farm to Table" meal at a Croatian Farm with farm raised foods cooked in the traditional Dalmatian way under the Peka Bell
Explore the Spice Market in Istanbul, Turkey, sampling and enjoying the wide variety of herbs and spices (including many different types of peppercorns and cardamom seeds), perhaps making your own special mixtures combining scoopfuls of different herbs in one bag
Pull salmon and halibut right from the cold Alaskan waters on board your yacht and onto your plate in Alaska
Wander from one tapas bar to the next in Mallorca, Spain savouring delectable Spanish cuisine
Shop for One-of-a-Kind Pieces Across the Globe
Whether you're looking for authentic souvenir or gifts for loved ones, you'll find handcrafted, unique items for you and everyone on your list during your excursions:
Shop for all that is chic in Positano, Portofino, San Tropez, Porto Cervo, Panarea Island, and Capri
Visit a Black Pearl Farm in French Polynesia and adorn yourself with beautiful black pearls at excellent prices
Find a hand-dyed and woven Ikat textile in an Ikat weaving village in Indonesia
Relive the 1960s in the Ibiza hippy market in Spain, where you can buy clothing, textiles, jewelry, and more
Get locally grown lavender and handmade arts and crafts at the Antibes covered food market in Cours Massena, France
Find beautifully wrought gold jewelry sparkling with precious gems in shops on Mykonos Island, Greece
Visit Caribelle Batik in St. Kitts, in the Caribbean for hand-dyed beautiful Batik Fabrics
Sip apple tea or raki while bargaining for beautiful hand made rugs in Datca, Turkey, where the exciting bargaining process can involve rugs flying across the floor